Does Pokémon Run On EverDrive Cartridges in the Analogue Pocket?
Does generation two and three of Pokémon work when playing them with an EverDrive X7/GBA Mini flashcart in an Analogue Pocket? Any gotchas? I think if you read on you'll be very pleased.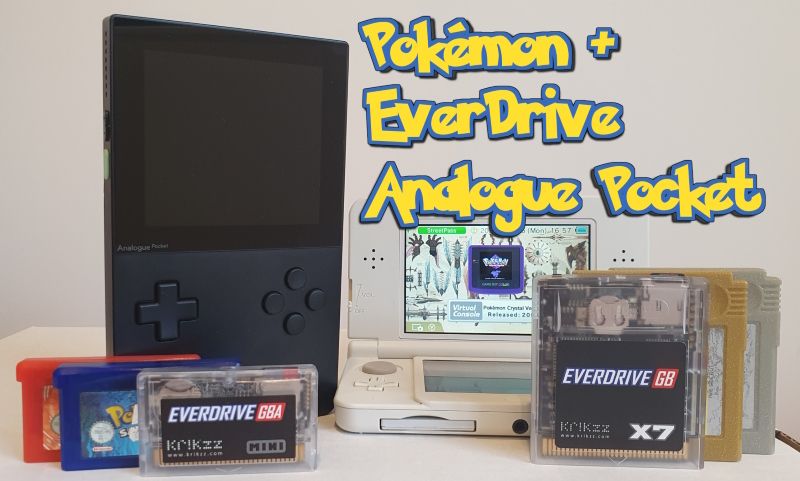 Short Answer
Yes! 🎉For both the EverDrive-GB X7 and the EverDrive GBA Mini. Even ROMhacks!
Long Answer
I've previously written about generation one and generation two Pokémon games running on the EverDrive-GB X7 and the EverDrive GBA Mini:
Do Pokémon Gold/Silver/Crystal Work With the EverDrive-GB X7? (including RTC)
But let's look at my whole collection, with photographic proof.
EverDrive-GB X7
The following are my GB and GBC Pokémon games:
Pokémon Red
Pokémon Blue
Pokémon Yellow
Pokémon Gold
Pokémon Silver
Pokémon Crystal
Then two ROMhacks:
Pokémon Fool's Gold
Pokémon Black and White 3: Genesis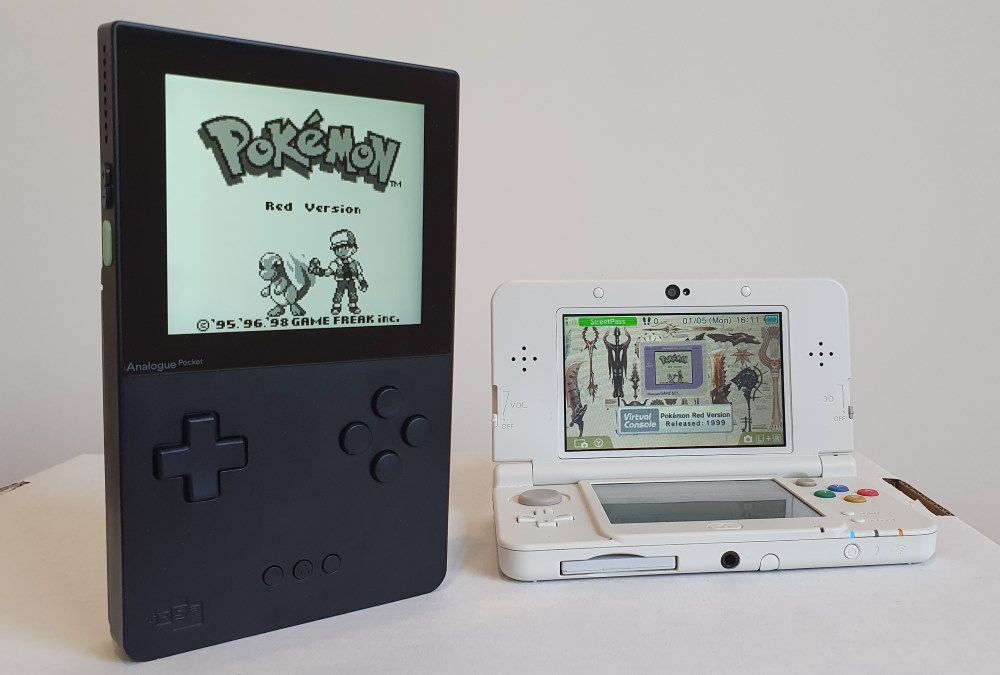 The ones you see with the 3DS are eShop purchases. If you want to know how I ripped the ROMs from my purchased eShop games, check out my post Making a Living Dex: Part 8 - Odds and Ends Round 2.
EverDrive GBA Mini
The following are my GBA games:
Pokémon Sapphire
Pokémon FireRed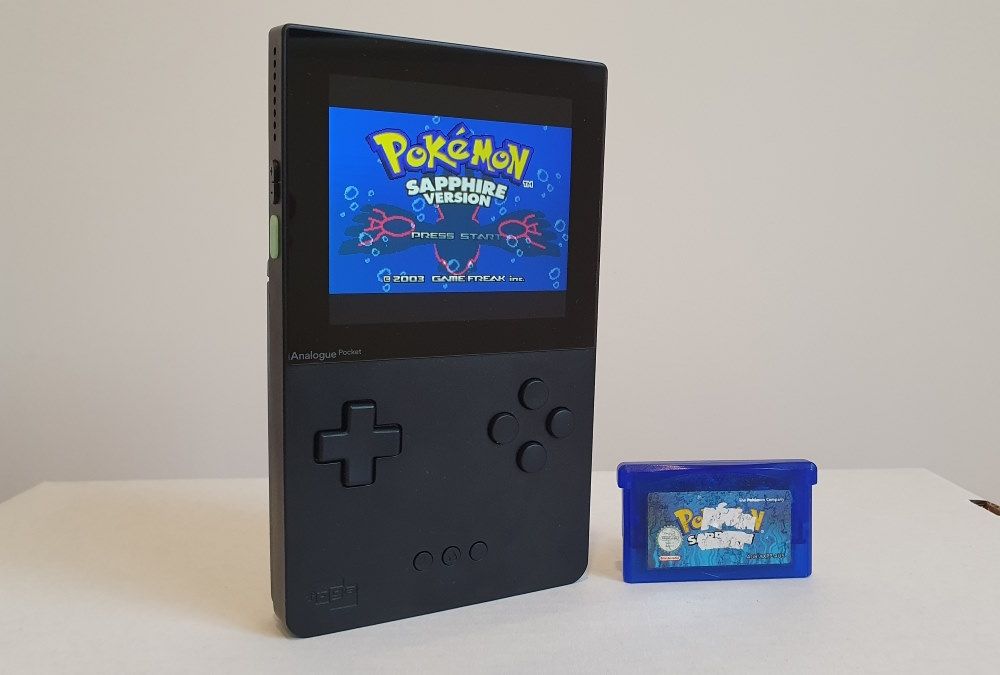 Then the ROMhack: Pokémon Unbound. Note that for Unbound I had to use the in-EverDrive menu to setup the RTC and ROM type: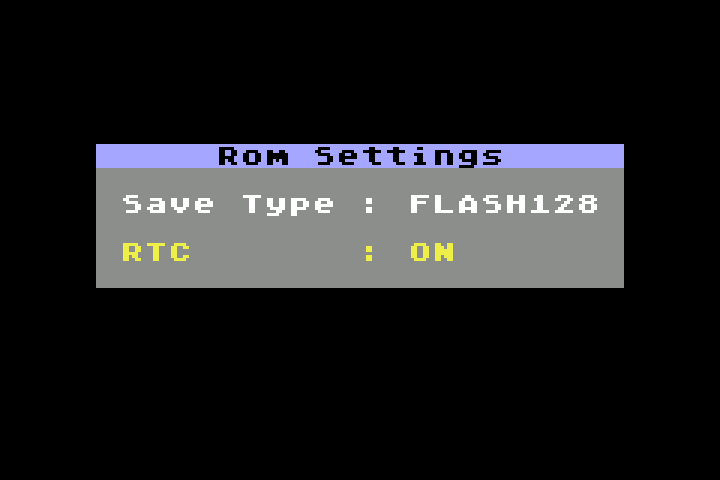 To Conclude
Essentially, it all works. Enjoy!